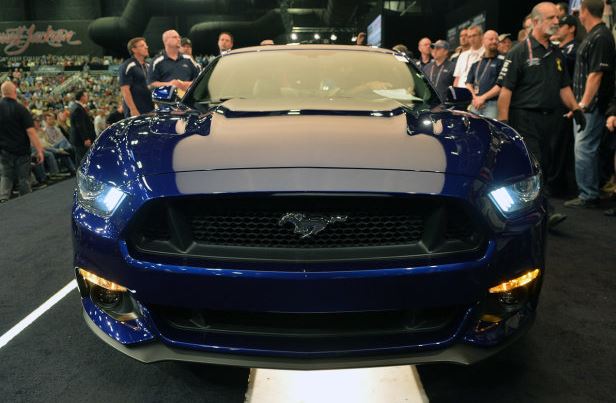 On January 18, 2014 in Scottsdale, Arizona at the Barrett-Jackson auction the first retail production 2015 Ford Mustang GT auction lot# 3010 was sold.
Ford put this car up on the auction block to help raise money for the JDRF (Juvenile Diabetes Research Foundation). The hammer dropped and the Mustang was sold for $300,000.00 dollars which will be presented to the JDRF.
The winner will be able to choose the options of his new mustang by picking either automatic or manual transmission. Also they will get to pick the interior styling and color of the GT Mustang.
This Mustang will be signed, sealed and delivered by the design and development team in appreciation of the donation to JDRF.
"We're thrilled to be able to take advantage of Mustang's popularity to help achieve the dream of ending juvenile diabetes," said Ford North America car marketing manager Steve Ling.