News Updates
News gathered from across the web
Written by: Ford Racing, Oct. 03, 2013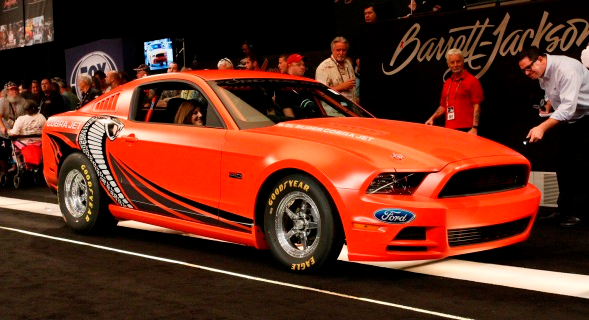 LAS VEGAS –
Last weekend at the Barrett-Jackson Auction Company's Las Vegas sale, the 2014 Ford Mustang Cobra Jet prototype fetched $200,000. Ford Motor Company auctioned it at no reserve with proceeds benefitting the National Multiple Sclerosis Society. The organization assists those living with this unpredictable and often disabling disease of the central nervous system.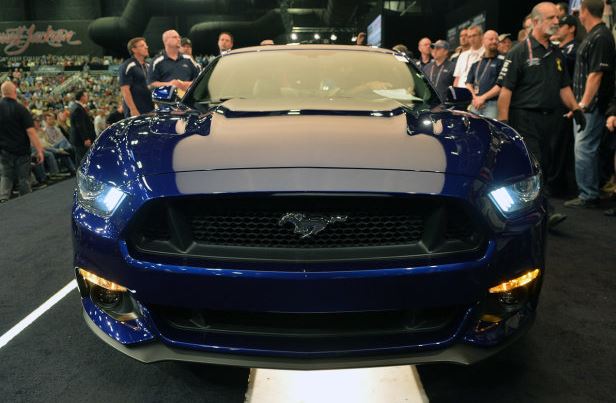 On January 18, 2014 in Scottsdale, Arizona at the Barrett-Jackson auction the first retail production 2015 Ford Mustang GT auction lot# 3010 was sold.
Ford put this car up on the auction block to help raise money for the JDRF (Juvenile Diabetes Research Foundation). The hammer dropped and the Mustang was sold for $300,000.00 dollars which will be presented to the JDRF.
The winner will be able to choose the options of his new mustang by picking either automatic or manual transmission. Also they will get to pick the interior styling and color of the GT Mustang.
Read more: 2015 Mustang GT first retail production car was auctioned
It's time to place your order for your new 2015 Mustang. The Ford dealers now have the order forms to start taking orders. Download the packaging guide and check out the new colors for 2015.
*Here is the Packaging Guide [Download]
*Dealer Ordering Forms [Download]
The other day my family and I were driving down highway 23 down towards Malibu (California). When I was coming out of a curve I noticed a car catching up to us rapidly. The cars front end looked so familiar.
I couldn't place